BLOGGER OF THE WEEK: JACEY DUPRIE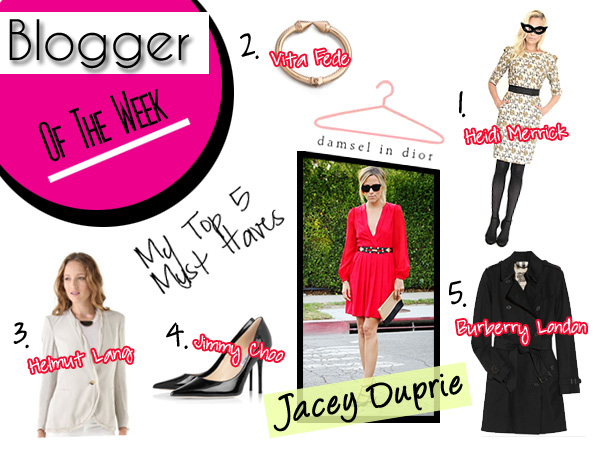 This week we had a dear friend of ours, Jacey Duprie of Damsel in Dior, stop by to share her top five fashion must haves. Jacey tells us, "I'm a firm believer in investing in key pieces that will stand the test of time. Instead of buying several smaller ticketed items, why not save up for a piece that will last you for years to come. The below pieces are a few of my favorite staples!"
Jacey's blog is one of our daily stops each day. She continues to bring fresh content, useful 'how-to' videos and uber cool style. It's tough to not buy something every time we're on her site.
Check out her top 5 picks below:
You can check out Jacey's blog at www.DamselInDior.com or follow her on Twitter @TheDamselInDior.